More than 20 years ago (2001), my son was diagnosed with schizophrenia. Having had to navigate the often-confusing waters of mental hospitals, treatment plans, while simultaneously dealing with the lack of affordable care options that included peer supports, job supports, and school supports, I finally got "mad as hell" and decided to do something about it.
In 2016, after more than 20 years working in high tech, I quit my job to become a Mental Health Advocate. Rather without a clue what that would mean.
I had already been working with McLean Hospital, having established The Living Assistance Fund to financially support individuals needing residential care at Appleton. I quickly discovered two things: that takes a lot of money, and I don't like fundraising.
At that time, I was discussing the possibility of establishing a PACT program at McLean Hospital to address the type of care folks needed at a lower cost. I thought that I'd still need to solve the housing problem but agreed to do the fundraising to establish a PACT program at McLean Hospital which opened in Oct. 2017.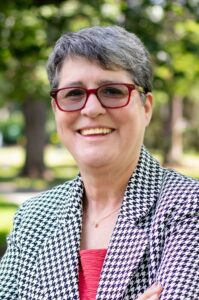 In the meantime, I decided to go back to school and did a graduate certificate program at UMass Boston in Public Policy.
From there, I did two internships which helped me understand both how to craft an advocacy agenda and how the State House works.
I have continued my dedication to making sure folks have access to the care they want and need by challenging the financial barriers to that access. Read my Advocacy pages to understand how these initiatives are interconnected and how I hope they will succeed!